If you're a fan of dwarf cichlids, then you're probably familiar with Apistogramma, a group of fish that is known for their vibrant colors, unique patterns, compact size, and fascinating behavior.
Despite their popularity, finding the rarer or more uncommon species can be a challenge since the selection of your local pet stores is generally aimed at more popular species.
In addition to the difficulty in finding these fish, it's also important to ensure that you're purchasing healthy fish from a reputable source. This is why it's essential to find a seller who offers a good selection of different species and varieties, and who has earned a positive reputation among Apistogramma enthusiasts.
Whether you're a seasoned fish keeper or just starting out, we've rounded up some of the best places to buy Apistogramma here.
#12 eBay
For Apistogramma enthusiasts residing outside of the United States, eBay can be a challenging place to purchase these fish from. While you can find great deals, there may be issues with shipping, and the quality of the fish sold on eBay can vary a lot.
Often, rare species are overpriced, and there is no guarantee that the fish will be healthy. Some bad sellers even resort to extreme measures like photoshopping images of the fish to make them look more desirable.
You need to be extremely careful when selecting a seller and make sure they have a good track record.
#11 Aquabid
AquaBid is an online auction site where individuals and businesses can sell fish and other aquatic animals. The majority of sellers on AquaBid are hobbyists who are often willing to answer questions and provide additional information.
While there is some risk involved in buying from individual sellers, this can be a great way to find rare or unusual Apistogramma species. Just be sure to read seller reviews and ask questions before making a purchase.
#10 Band App
The Band app is a social media platform designed for groups to communicate, share information, and collaborate on projects. Did you know, however, that it is the best place to buy Apistogramma from individual sellers?
Just download the Band App and search for Apistogramma & Dwarf Cichlid Buy/Sell/Trade group. Although most sellers are located in the United States, there are a few in the United Kingdom and Australia as well.
The problem with Band is the same as eBay and Aquabid; the quality of the sellers on Band varies, with some being good and others not so good.
#9 Live Aquaria
LiveAquaria is one of the best-known online dealers of aquatic life, offering various types of fish, invertebrates, corals, and plants, and their reputation is well deserved.
Unfortunately, their selection of Apistogramma is somewhat limited; they only carry a few common tank-raised species and varieties, mostly A. cacatuoides and A. agassizii. Don't expect to find rarer species here.
The upside? Their fish are healthy and well cared for, and they guarantee delivery in perfect condition. Plus, they have a live arrival guarantee, which can provide peace of mind when ordering fish online.
#8 Aqua Imports
Aqua Imports is a trusted online store that specializes in importing and selling a variety of tropical fish, including Apistogramma. The company has been in operation since 1989 and is based in Boulder, Colorado.
Like LiveAquaria, Aqua Imports is known for providing high-quality fish that are carefully sourced and transported to ensure their health and well-being. The problem is that their selection is low, but they do carry a few wild-caught species, such as A. rubrolineata, A. elizabethae, and A. eremnopyge.
#7 Aquatic Arts
Aquatic Arts is another popular online retailer that offers Apistogramma. They have a selection of common, captive-bred Apistogramma species, and their website is easy to navigate. They also offer a 100% live arrival guarantee on all their fish, so you can be confident that your fish will arrive healthy and alive.
#6 Imperial Tropicals
Imperial Tropicals is already a trusted source for fish keepers looking to purchase common and unusual fish. They are best known for their collection of African cichlids, but they also offer a variety of Apistogramma species, both captive-bred and wild-caught.
Similar to AquaticArts, one downside is that they may not always have every species they list in stock. However, if you desire a particular fish, you can add it to your Wishlist and receive a notification when it becomes available.
#5 Dan's Fish
Dan's Fish is an online store based in Wyoming, USA. Dan, the owner, quit his career as a college professor to pursue his passion for selling aquarium fish. He specializes in breeding and selling small, peaceful community species such as rainbowfish, tetras, and South American cichlids.
As a well-respected seller with extensive experience as a hobbyist, you can rest assured that your order will be properly handled and the fish will arrive in excellent condition. At Dan's Fish, there aren't many Apistos available, but you can find the A. cacatuoides 'Triple Red' at the lowest price.
#4 Tristan's Tropical Fish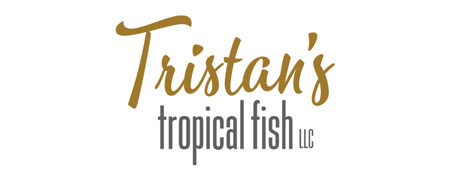 Tristan's Tropical Fish was founded by Tristan Watson, an experienced Apistor and breeder. The store has been operating and serving Madison, Wisconsin, and the surrounding area since 2018.
Tristan offers a diverse selection of wild-caught specimens, including many rare species and breeding pairs that can be difficult to find elsewhere. His prices are also very reasonable, and he is also very knowledgeable, offering advice on best practices for keeping and breeding Apistogramma.
Facebook: https://www.facebook.com/ornamentalaquaculture
#3 JDAquatics
JDAquatics is an online fish store focusing on South American dwarf cichlids and plecos. It is known among Apistogramma enthusiasts for offering high-quality fish, plants, and invertebrates at competitive prices. It carries a rather large selection of Apistos, especially if you're looking for something specific.
Turning a hobby into a small business doesn't happen overnight; the owner of JDAquatics has been a fish keeper for years, and his passion for the hobby shines through in his impressive selection of products. Its Facebook page is the best place to get the latest stocking updates, tips, and discount codes.
Facebook: https://www.facebook.com/JDAquatics13
#2 Aquaticclarity
It's no surprise that Aquaticclarity made our list. The owner and founder, Jeff Michels, has been in the aquarium hobby for over 20 years. He has earned a loyal customer base due to his decently wide selection and high-quality fish.
Jeff has the widest selection of wild-caught Apistos in the trade, covering many rare and uncommon species and varieties. Unlike other online stores, you can't place an order online. Instead, you have to contact Jeff directly about what you would want, and he will get back to you quickly with a quote.
He also offers top-notch customer service and is always willing to help you with your questions about keeping and breeding Apistogramma.
#1 The Wet Spot Tropical Fish
The TheWetSpot is our number one pick! This Portland-based company is one of the trusted brands of fish stores in the United States and offers an impressive selection of specialty and exotic species.
As its main stock, the selection of Apistogramma species is quite extensive. The biggest plus here is that their fish are quarantined and treated before selling, so you can be confident that they are healthy and parasite-free. Also, The Wet Spot offers in-store pickup to ensure your Apistos arrive safely and sound.
They often have knowledgeable staff who can help you choose the right fish and provide advice on care and maintenance via email or phone. The Wet Spot also hosts events every now and then, so it's best to check their website or Facebook page for updates.
Local Fish Stores
If you prefer to see the fish in person before purchase, some local fish stores (LFS) may carry high-demand species.
When visiting local fish stores, ask about the fish's origin and any special requirements for keeping them healthy. Additionally, check the fish's behavior and appearance to ensure they are healthy and thriving.
Conclusion
After researching and analyzing various online stores, we have come to the conclusion that buying Apistogramma from The Wet Spot is the best option.
Not only do they have a wide variety of Apistogramma species available, but they also provide detailed information on each fish, including their size, gender, catch location, and preferred water conditions. Additionally, they offer a live arrival guarantee and have a good reputation for providing healthy and high-quality fish.
Another option for purchasing uncommon wild-caught species or varieties is from Aquaticclarity. Jeff often has rare and uncommon species available that you won't find elsewhere.
Was this article helpful?